In this post, I have given the best collection of Wedding anniversary wishes and quotes, you can wish or write in a wedding anniversary card.
The wedding anniversary is one of the most special days in a wedding couple's life. People never forget their marriage day because it is the most special day for everyone in their life. A marriage anniversary refreshes the memory of marriage day and makes the couple's bond unbreakable. The day binds with more affection between a husband and wife.
If you relative of a couple who is going to celebrate their wedding anniversary soon, then you must be prepared for Marriage anniversary wishes, you will wish them.
Marriage Anniversary Wishes
These are the best wedding anniversary wishes mentioned below.
"Wishing a best happy Wedding anniversary to the best cute couple."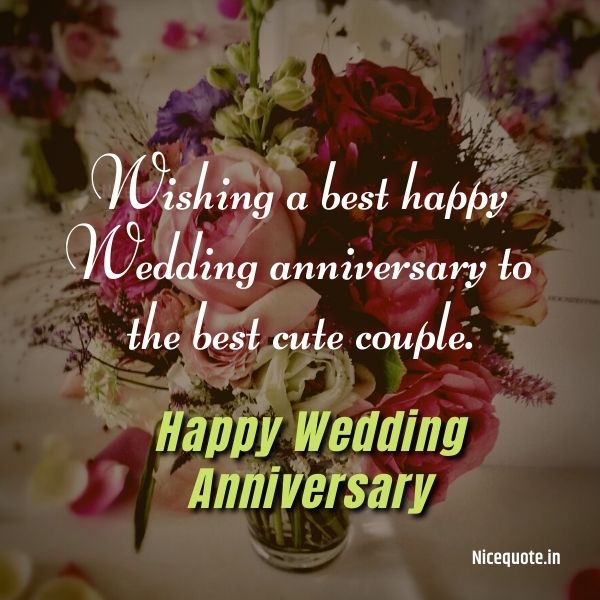 2. "Another year, another great reason to celebrate. Wishing you a happy marriage anniversary."
3. "Sending love and best wishes to the best couple. May you love to continue to hold strong and grow with the passing time. Happy Wedding Anniversary"
4. "May this wedding anniversary bring more happiness and success in your life. Happy Wedding Anniversary."
5. "You two were made for each other and nothing else matters. Sending you the best happy married life wishes."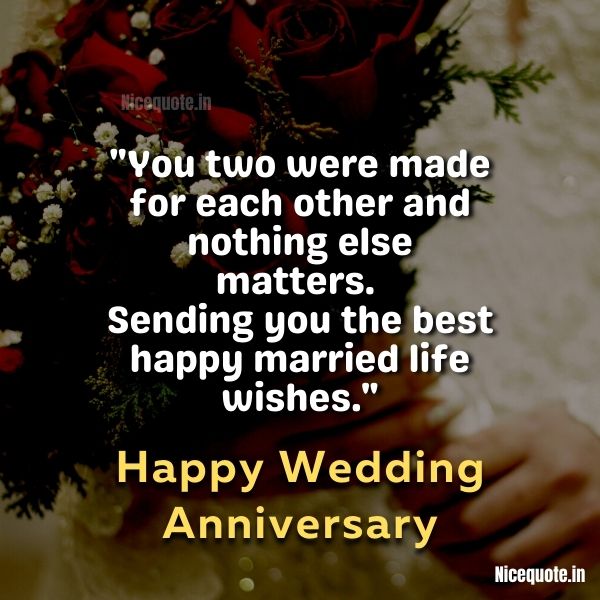 6. "Sending you both loving happy wedding anniversary wishes. May God bless you both baby."
7. "I wish a very very happy return of marriage day. Happy Wedding Anniversary!"
Wedding Anniversary Wishes For Husband
8. "Being with you is like all dreams come true. You are my everything.
Happy Wedding Anniversary baby."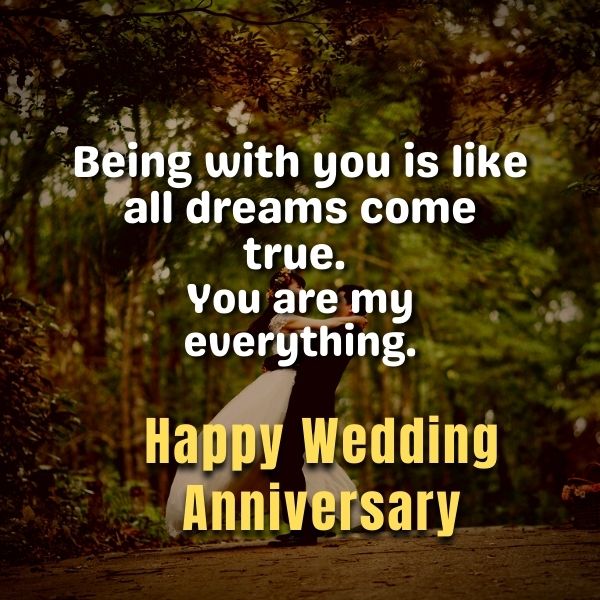 9. "No matter how many years passed by in our marriage, there will be only two moments when I will want to be with my baby – Now and Forever!
Happy Anniversary, my sweetu"
10. "You are my answered prayer, My fulfilled wish, my realized dream." Happy Wedding Anniversary baby
11. "I searched for "perfect" on google and I found a picture of you." I am luckiest as we are the best wedding couple in the world."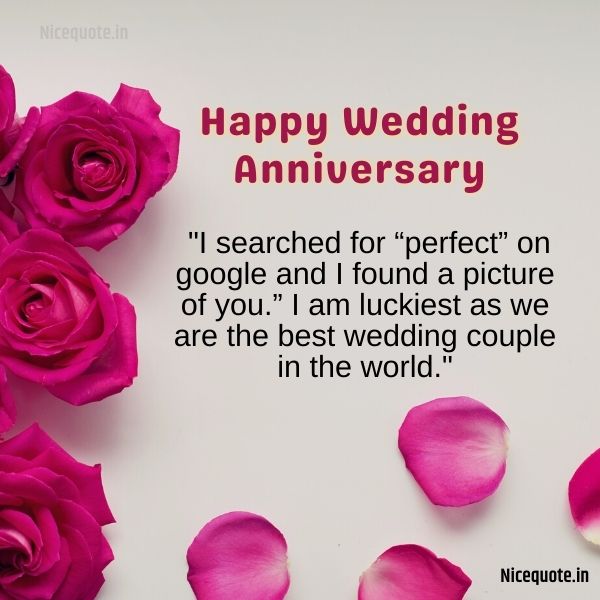 12. "Sweetheart, with you, all the experiences are beautiful for me."
wishing you a Happy Wedding Anniversary baby
13. "Your love is everything for me. Without you I am nothing."
Happy Anniversary my sweetheart
14. "The best things in life are better with you. Our years of marriage have taught me to treasure every moment, spend with you, my love."
Happy Anniversary, sweetheart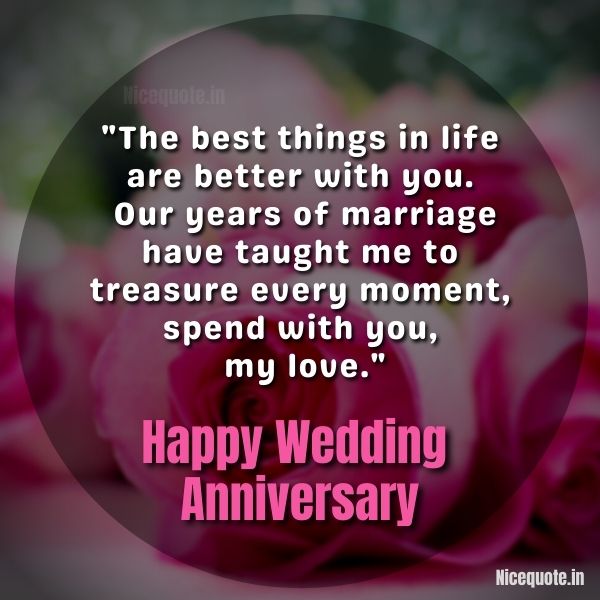 Final lines
So this above exclusive collection is the best wedding anniversary wishes you can wish anyone who is going to celebrate their marriage anniversary and influence celebrants.
Read more posts-
Follow us on-
I hope you like this wishes. If you found this post helpful, please share this with your friends. If you have a query or any suggestion, feel free to write in the comment box. Thank you for visiting the site.