In this post, I have a collection of 'Bill Gates Quotes' on education, success, and life. If you are looking for these quotes, This collection will help to find the best Quotes by Bill Gates that can be a game-changer in your life by its motivation. I hope you will love this.
Bill Gates Quotes
Some best Bill gates quotes on education, success, and life are written below that will fill your mind with positiveness and motivate you to succeed in life.
Bill Gates Quotes on success
1. "I am not in competition with anyone but myself. my goal is to improve myself continuously." – Bill Gates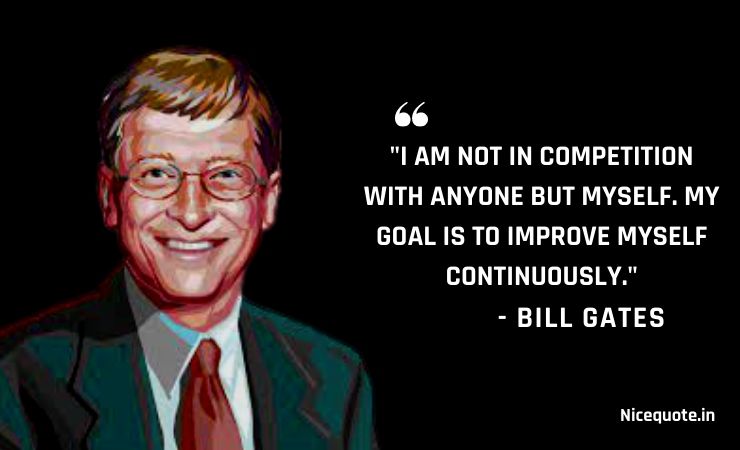 2. "It's fine to celebrate success but it is more important to heed the lessons of failure." – Bill Gates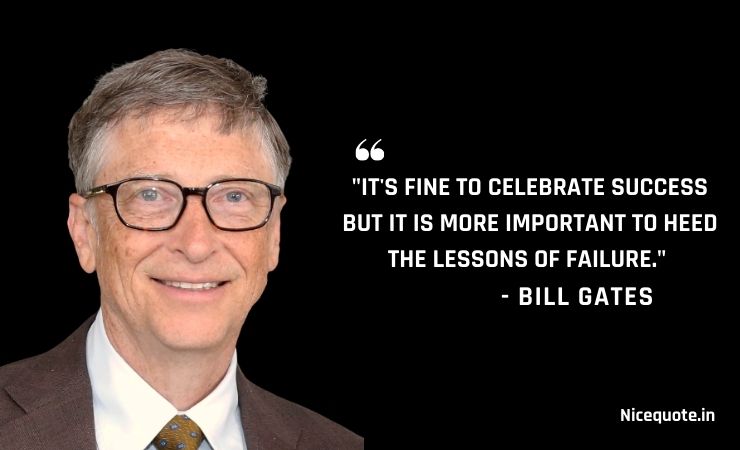 3. "I will always choose a lazy person to do a difficult job because he will find an easy way to do it." – Bill Gates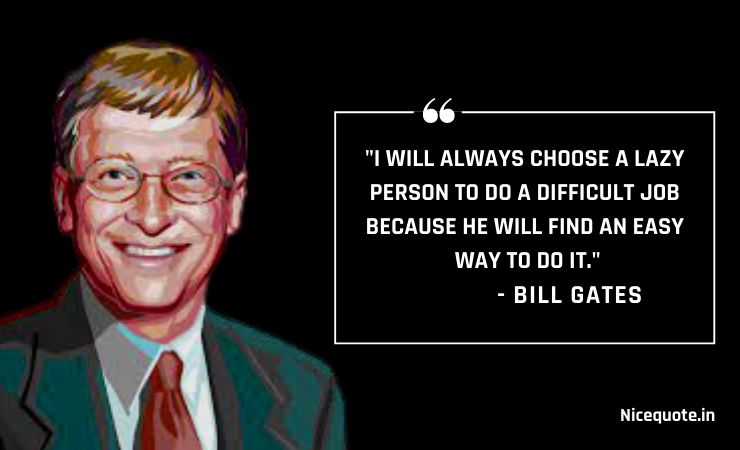 4. "Success is a lousy teacher. it seduces smart people into thinking they can't lose." – Bill Gates
5. "Patience is a key element of success." – Bill Gates
6. "If you can't make it good, at least make it look good." – Bill Gates
7. "When you have money in hand, only you forget who are you but when you do not have any money in your hand, whole world forget who you are. it's life." – Bill Gates
8. "Be nice to nerds. chances are you'll end up working for one." – Bill Gates
9. "Life is not fair, get used to it." – Bill Gates
10. "To win big, you sometimes have to take big risks." – Bill Gates
Bill gates quotes on Education
11. "If you think your teacher is tough, wait until you get a boss. He doesn't have tanure." – Bill Gates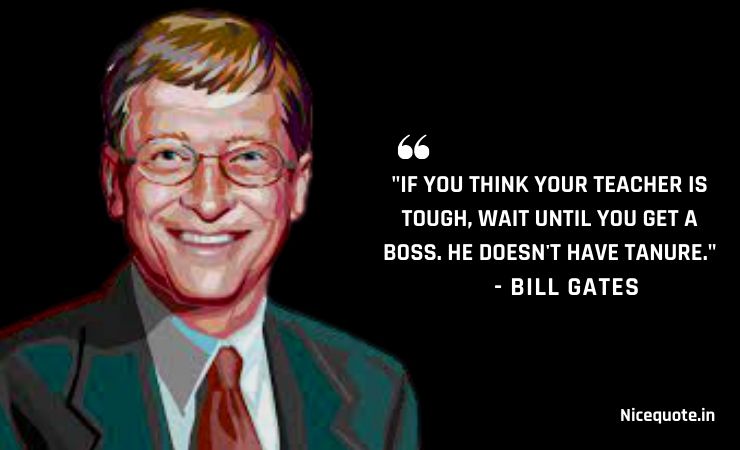 12. "Until we're educating every kid in a fantastic way, until every inner city is cleaned up, there is no shortage of things to do." – Bill Gates
13. "Your most unhappy customers are your greatest source of learning." – Bill Gates
14. "If you born poor, it's not your mistake but if you die poor, it's your mistake." – Bill Gates
15. "As we look ahead into the next century, leaders will be those who empower others." – Bill Gates
Bill gates quotes on life
16. "I believe that if you show people the problems and you show them the solutions they will be moved to act." – Bill Gates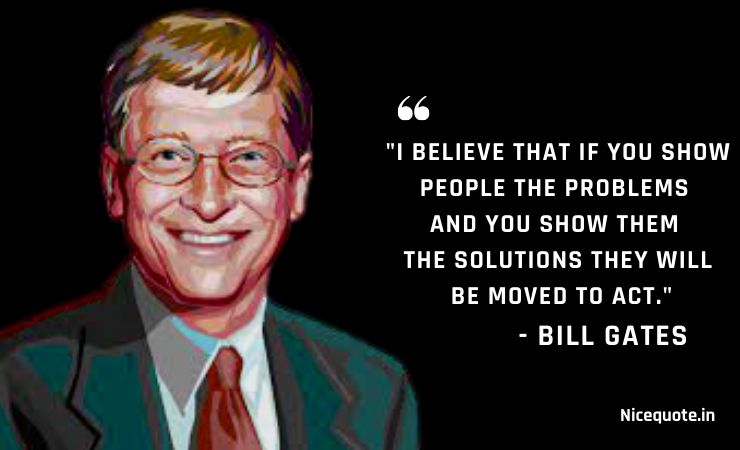 17. "It's possible, you can never know that the universe exists only for me. If so, it's sure going well for me. I must admit." – Bill Gates
18. "The enternet is becoming the town square for the global village of tomorrow." – Bill Gates
19. "We make the future sustainable when we invest in the poor, not when we insist on their suffering." – Bill Gates
20. "Often you have to rely intuition." – Bill Gates
21. "I have been struck again and again by how important measurment is to improving the human condition." – Bill Gates
22. "It's hard to improve public education. that's clear." – Bill Gates
23. "Common core is a big win for education." – Bill Gates
Bill Gates Thoughts
24. "I think that society has to be careful not to shift all of it's resources to the elderly versus the young." – Bill Gates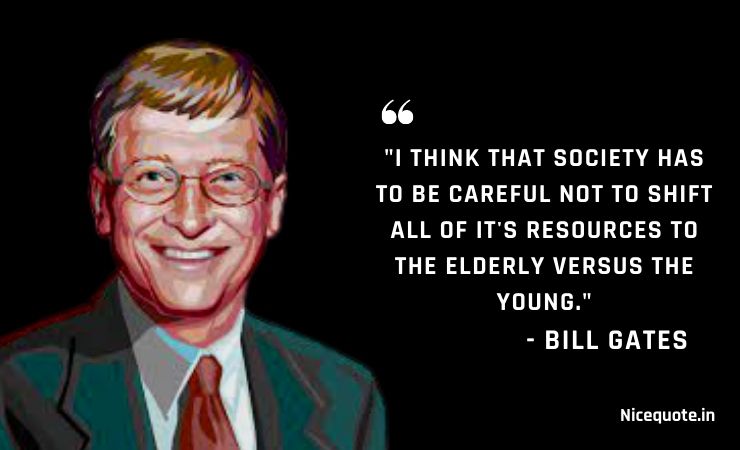 25. "In low-income countries, getting to a health post is hard. it's very expensive." – Bill Gates
26. "If you count E-mail, I'm on the intenet all day, every day." –Bill Gates
27. "corruption is one of the most common reasons I hear in views that criticize aid." – Bill Gates
28. "I don't have a magic formula for prioritizing the world's problems." – Bill Gates
29. "Digital reading will completely take over. it's lightweight and it's fantastic for sharing. Overtime it will take over." – Bill Gates
Read more-
I hope, you will have founded some best quotes for you from this 'Bill Gates quotes collection'. If you like this post, Do share this with your friends on social media. Thank you !!